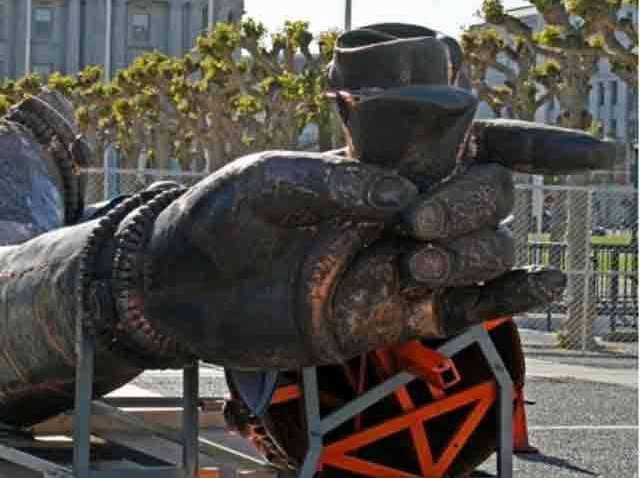 It's not too often that we get to report on the ongoing construction of a 15-ton, multi-headed Buddha, but there it is.
Uptown Almanac has spotted the assembly process going on in front of City Hall, where the sculpture's scheduled to be officially launched in a matter of days.
The Asian Art Museum officially premieres the ginormous piece next week.) As previously reported, the installation's part of the 30-year anniversary celebration of San Francisco and Shanghai's sister-city-hood — and is actually happening now that the city's presumably done the number crunching to see that the very heavy Buddha won't go crashing into the parking garage underneath.
Should we expect to see children clamoring all over its welcoming arms soon?
Copyright CURBD