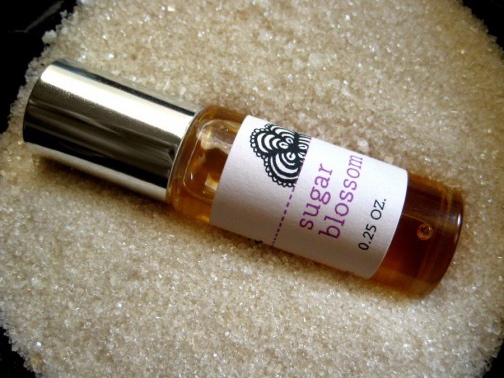 The next time you're nosing around for a new fragrance, treat your olfactory senses to L'aromatica, a locally-made collection of perfumes, eau de toilettes and colognes by Loreto Remsing.

From her San Francisco home, Remsing blends solid and liquid fragrances and sprays for men and women in aromas ranging from the dessert-inspired Sugar Blossom and Kulfi scents to powdery, exotic Moroccan Musk and single floral blends in cherry blossom, honeysuckle and yellow rose. Along with pre-blended fragrances, Remsing concocts custom scents using a personality profile she creates from clients' preferences, interests and astrological signs.

"That's my specialty. I love working with people and making a custom blend," says the perfumer, a professional graphic designer who turned a decade of mixing and blending favorite scents as a pastime into a part-time pursuit two years ago.

Available in both all-natural varieties that rely on essential oils and traditional scents that incorporate some synthetic materials, L'aromatica stands out not only for offering a wide variety of unique and hard-to-find aromas (wine-glazed pear, anyone?), but also for its surprisingly affordable price points. Custom perfumes, for example, are available for $30 and arrive in about two weeks. And for those who'd prefer to sniff before they commit, Remsing offers $1 sample vials of her most popular fragrances.

Get a whiff of L'aromatica in person at the San Francisco Museum of Craft and Folk Art Store, keep up with Loreto's latest news via her blog or shop all of L'aromatica's latest offerings on etsy.

Lorraine Sanders manages SFIndieFashion.com