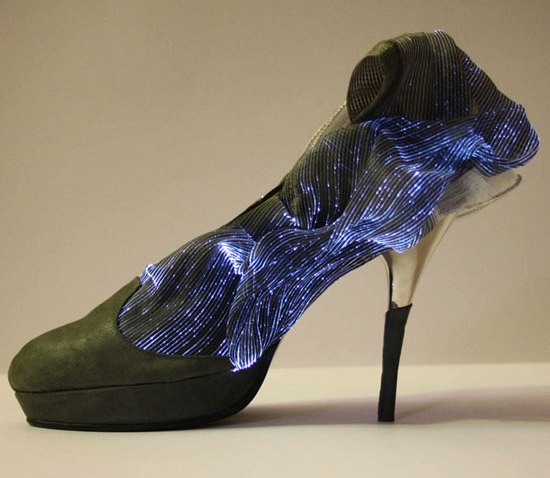 Lighting on footwear is typically limited to those blinking LEDs on little kids' sneakers. But these illuminated high heels are a different — and much more chic — animal.
Created by Italian fashion designer Francesca Castagnacci, the heels contain fiber-optic strands. Each optical fiber is as thin as a human hair, making them perfectly suitable to be woven into garments — or accessories, as is the case here.
The fibers themselves don't light up; there needs to be an LED at either end to make them truly illuminated. Of course, that brings up the whole issue of batteries and whatnot, but that's no big. In any case, the result is beautiful. I would love to see the brilliant effect if one of the female contestants on Dancing with the Stars wore a pair of these.
[Via DVICE]
Copyright DVICE - DVICE