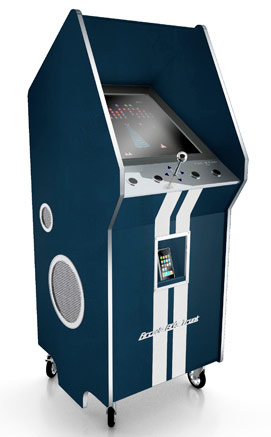 This beautiful arcade cabinet by Pinel & Pinel looks like what an arcade cabinet would have looked like in the 60s if such things had existed at the time. I want one. Now.
Housing an emulator that comes loaded with 60 classic arcade titles such as Pac-Man and Space Invaders, it sports a 1080p LCD screen, a bumping sound system for all those bleeps and bloops and an iPod/iPhone dock for piping in your own tunes.
No word on price, unfortunately, but it's probably expensive. But come on, look at this thing! It's totally worth any price.
Copyright DVICE - DVICE