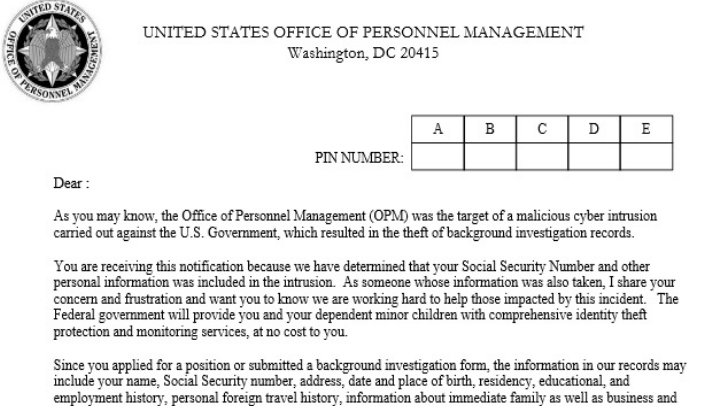 A letter meant to warn Americans about a potential breach to their personal information may look like a scam, but the letter is real.

The letter was sent by the U.S. Government Office of Personnel Management in response to a cyber-hack that affected government computers last year.

Steve J. Bernas, The President and CEO of the Better Business Bureau, said the hack compromised information of more than 21 million Americans.

"Consumers have contacted the BBB because the letters look like scams, except in this case they are authentic," Bernas wrote in a news release.

Most of the affected people applied for or underwent government background checks, according to Bernas.

The letter contains a PIN number at the top, offers free credit monitoring services, and has a specific URL to OPM's Cybersecurity Resource Center.

Scammers may try to take advantage of the authentic letters, according to the BBB.