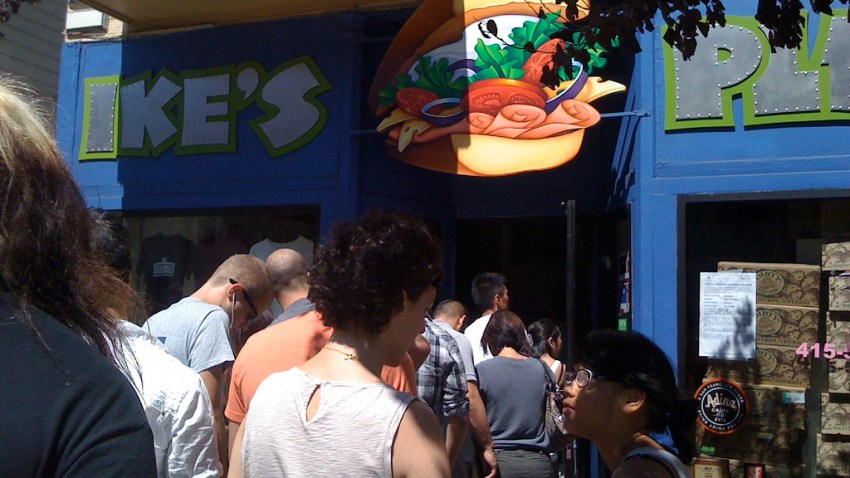 Be careful what you wish for NIMBYs.

What's better: a popular sandwich shop that employs a handful of locals or graffiti covered plywood?

If you live next door to the site that used to be home to Ike's Place, it's too late to choose. The sandwich shop, with a cult-like following, has long been closed because of neighbor complaints of noise, smells and just general long lines.

But in the sandwich shops place has come a worthy replacement -- if you are into graffiti art and boarded storefronts that is.

Uptown Almanac reports the former restaurant has been replaced with boards and graffiti paint. But rest assured, "luckily, some red spraypaint informs us that this is art, so the NIMBY neighbors that evicted Ike can sleep soundly tonight knowing that the building is not a graffiti target, but rather a fresh canvass for fine art."

Sounds delicious.