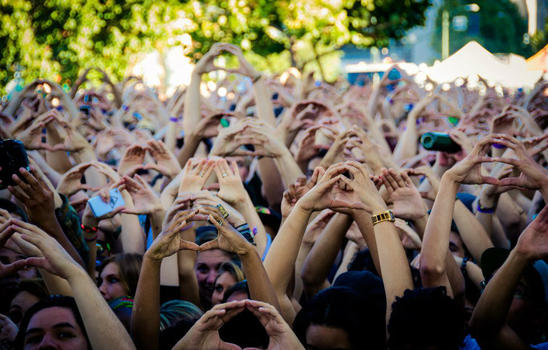 Oakland's Hieroglyphics is known worldwide as both a rap crew and a style movement that has been in the game for two decades and counting.
Over the last two years the collective's free, all-ages Hiero Day music and food festival has grown from a peaceful 8,000 to 15,000 person event in Oakland. This year's event, which takes place at Linden Street Brewery on September 1, will occupy twice the amount of space as the previous years, which should be welcoming for more people and give everyone a little more elbow room.
The lineup for the event has been announced, and includes live performances by Hieroglyphics, Zion I & The Grouch and Eligh, Los Rakas, Mac Mall, Casey Veggies, Mystik Journeymen, Locksmith, Alexander Spit, 1-O.A.K., Fashawn, Exile, Planet Asia & Tristate and Out Crowd featuring Moe Green. DJs Amen, D Sharp, Sake 1, Sean G and Sleeprockers man the decks, while Chuy Gomez, Mistah F.A.B., and DNas & Mani Draper will share hosting duties.
In the meantime, Hiero's other marquee act Souls of Mischief is getting ready to drop a new album on August 26, the first in five years. There Is Only Now features guest appearances by Snoop Dogg, Busta Rhymes and Ali Shaheed Muhammed.