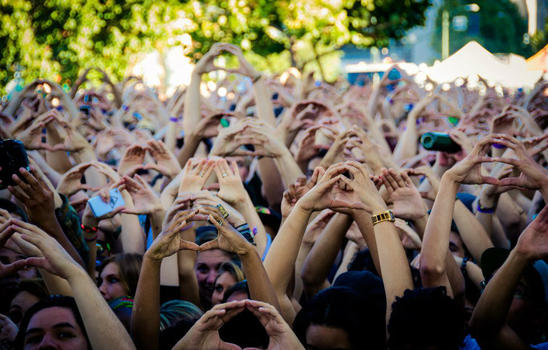 Oakland's Hieroglyphics is known worldwide as both a rap crew and a style movement that has been in the game for two decades and counting. Time has marked it as essentially a Bay Area supergroup of MCs as well, spawning the lasting careers of members like Del Tha Funky Homosapien and Souls of Mischief (whose There Is Only Now album drops on August 26).
Over the last two years the collective's free, all-ages Hiero Day music and food festival has grown from a peaceful 8,000 to 15,000 person event in Oakland. This year's event, which takes place at Linden Street Brewery on September 1, will occupy twice the amount of space as the previous years, which should be welcoming for more people and give everyone a little more elbow room.
Food vendors are currently being vetted by application and the specifics of the music lineup have yet to be announced, but now's a good time to put this significant event on the calendar.