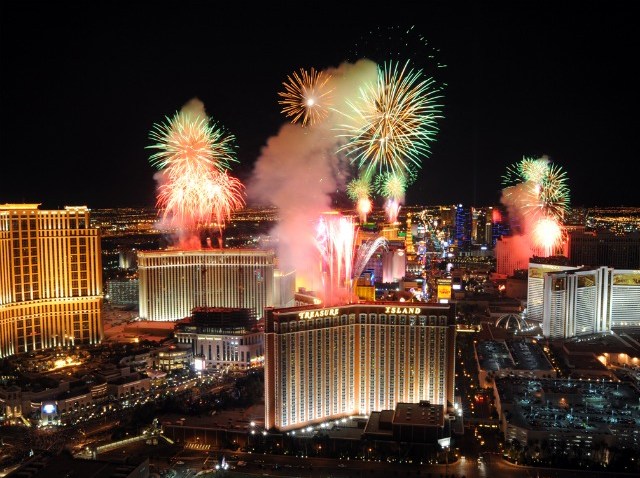 The California Teachers Assn., which supports an effort by Gov. Brown to extend tax increases on Californians in order to pay for California schools, held its "Issues Conference" over the weekend.
In Las Vegas.
To be fair, CTA holds plenty of conferences and big meetings in California, there are many good reasons to host a gathering in Vegas (especially for unions, since the Vegas hotels have become a source of union strength nationally), and all sorts of California groups do conferences and meetings there. The California Correctional Peace Officers Assn., the state's prison guards union, met in Vegas last month.
But: Would it be too much to ask that California interest groups, at a moment of economic and fiscal crisis in the state, hold their conferences and spend their money in California? This is a state with countless locations for a big, fun conference. There's no need to go to Vegas.
CTA and the prison guards should be especially careful about the signals they send, since prisons and education receive far more protection than other government services in Gov. Brown's budget proposals. In his inaugural speech, Brown urged interests to be loyal to California, and put the state's needs above their own. Here's one area where showing such loyalty should be an easy decision.