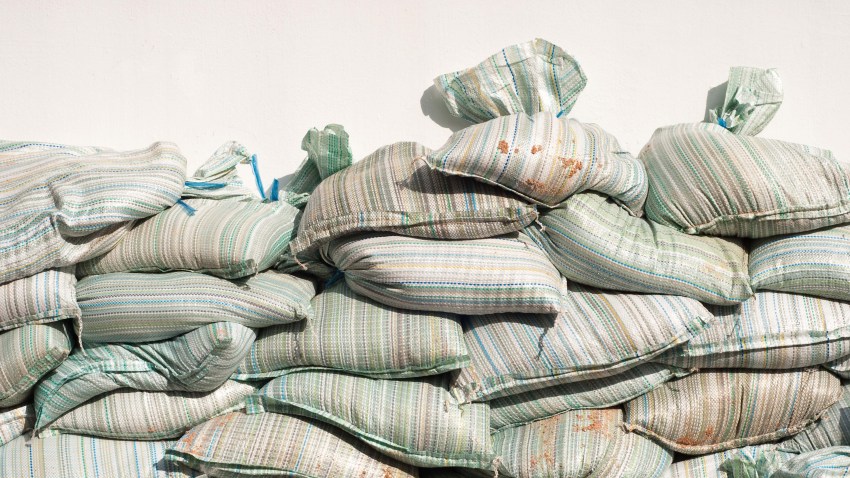 The following content is created in consultation with Santa Clara Valley Water District. It does not reflect the work or opinions of NBC BAY AREA's editorial staff. To learn more, visit Valleywater.org.
Whether an El Niño year or not, flooding is one of the nation's top natural disaster threats. Any time there is a chance of rain, there is a chance of flooding. Parts of Santa Clara County are historically susceptible to flooding, and are at risk each rain season.
As the flood protection authority for the county, the Santa Clara Valley Water District takes flood protection seriously. Every year before winter, the water district prepares our waterways to help carry floodwaters safely. Our crews are hard at work removing vegetation and sediment to improve the flow of water. During the rainy season, our crews will go out during and after storms to clear creeks and streams of debris and fallen trees that can cause blockage and result in flooding. We go the extra mile to help keep residents flood-safe.
You too can take precautions to keep your family, property and business flood-safe.
Before a flood:
Prepare an emergency plan and emergency kit for your home and your car. Disaster can strike at any time, so don't wait until it's too late.
Know your flood hazard and purchase flood insurance. Most homeowner's insurance policies don't cover damage due to flood losses, and most policies have a 30-day waiting period to go into effect.
Examine your house and seal any cracks in the foundation, exterior walls and small openings around pipes.
Learn how to turn off house utilities.
Gather building materials like plywood, plastic sheeting and sandbags. Find out where to get sandbags at valleywater.org/sandbags.
Keep rain gutters and drainage channels free of debris. Clogged storm drains can cause street flooding. Make sure your neighborhood storm drains are clear, and don't dump anything down the drains.
Be aware of your neighborhood streams and drainage channel locations. Learn the best route to high ground to avoid floodwaters.
During a flood:
Don't walk or drive through flooded areas. Six inches of moving water can knock a person down. Just one foot of water will float away most cars.
Check for current data on stream, reservoir and precipitation gauge information at valleywater.org/services/alert.aspx.
Avoid low-lying areas and seek shelter in the highest area possible.
If advised to evacuate, turn off utilities at the main switches and disconnect electrical appliances. Never touch electrical equipment if you are wet or standing in water.
Report any blockages such as trash or fallen trees to the water district so our crews can come out. To report a blockage call (408) 630-2650.
Even in a drought, flooding can happen. Take action and be prepared ahead of time to keep your loved ones, homes and businesses safe. For more tips on how to be flood-safe, visit valleywater.org/Services/FloodProtectionResources.aspx