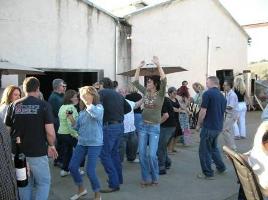 You can't take the kids for wine tasting, or can you?

If you don't mind skipping wine country and heading to the garlic capital of the world, you can.

Kirgin Cellars, located in Gilroy, is skipping the fine dining and instead pairing its wine with something that goes well with everything: ice cream.

The small winery will host its final summer ice cream social this weekend with free Vino de Mocca Ice Cream Sundaes for the adults and for the half pints there will be plenty of chocolate sundaes to go around.