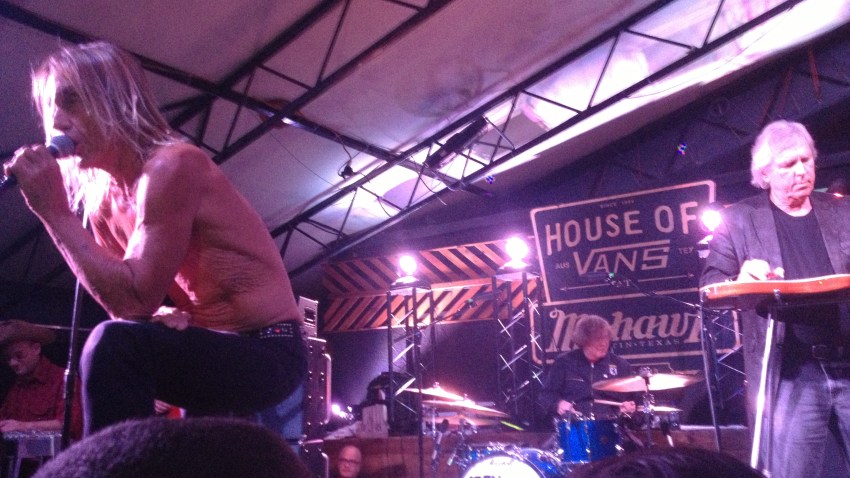 There's not a lot of real rock n' roll left in this world. Even at big festivals like South by Southwest, one might find a lot of impostors.

Enter Iggy and The Stooges, who took the stage at The Mohawk Wednesday at SXSW, the annual musical, tech and film conference in Austin, Tex.

The band came to promote their new album, "Ready to Die," in front of about 200 people, mostly media types.

The show? Well, Iggy - guitarist James Williamson, saxophonist Steve Mackay, bassist Mike Watt, and drummer Toby Dammit, trounced the the place not only with classic Stooges numbers like "Raw Power," "Search and Destroy," and "I Wanna be Your Dog," but they also segued so quickly into the new material that the lines seemed blurred between the new and the old work.
The twin steel guitar installment between James Williamson and Bill Hoffnar, who also sat in, was a special treat. Iggy's constant stage diving and constant invitations to sing along kept the already frenzied crowd even more hyperactive.

Songs like "Burn" and " I Got a Job" round out the set of classics as if they were written way back during the original Stooges sessions.