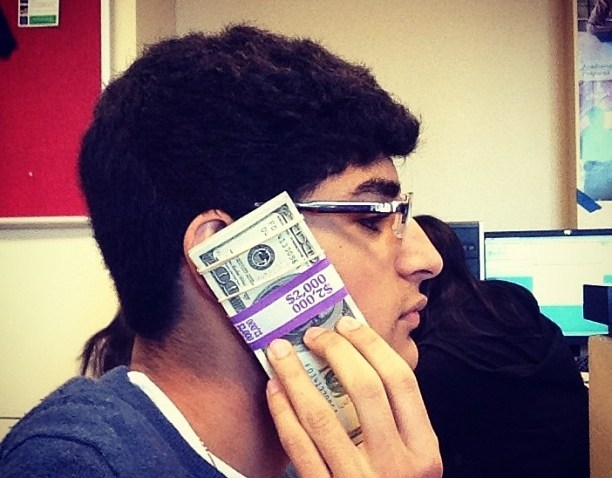 San Francisco resident Param Sharma, 17, has 284,000 followers on his Instagram account, which is called It's Lavish, Bitch and is known for such astounding displays of cash and material wealth that it's often assumed to be fake.
Helium balloons tied to money stacks and set free to blow where the wind takes them, Rolex watches draped around Rolls Royce ornaments, and an obsession with True Religion jeans and everything Louis Vuitton — even the products made for dogs. These are just typical images in the Lavish life and ones that have drawn ire from countless users of the app. They've even angered someone as famous as pop tart Rihanna, who called him out for his superficial imagery some months ago, if one may imagine the irony of that for one moment.
Using his YouTube channel Lavish P., Sharma has just released a properly boastful (if not the most amazing) rap song called "I Get Everything I Want." The clip has received over 17,000 views in the first 15 hours online. He'll likely pull out some costly stops for the official video, which he promises to put out next month.