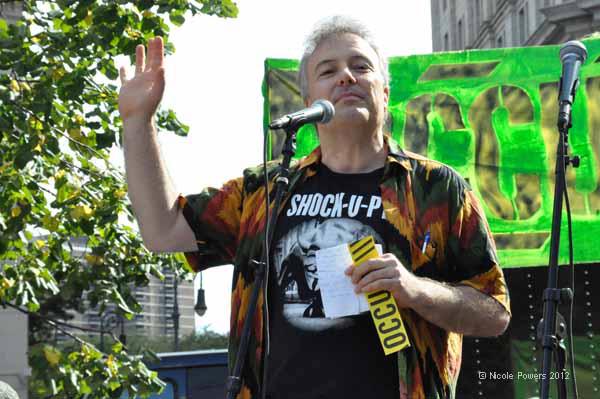 Former Dead Kennedys frontman Jello Biafra is among a lineup of politically conscious Bay Area musicians and comedians who are pooling their resources this evening for a very special fundraising show at the Roxie Theater to benefit Strike Debt.
An offshoot of Occupy Wall Street, Strike Debt aims to raise awareness for predatory lending practices, educate the pubic on the mechanisms of debt, and help those adversely affected by it by offering solidarity and support. One of Strike Debt's flagship projects is the Rolling Jubilee, which is a "people's bailout" of sorts. Under the auspices of the Rolling Jubilee, the organization is buying up bad debt for cents on the dollar and forgiving it, thereby rescuing those who are financially underwater from the perils of debt collectors.
Launched in New York in November 2012, Strike Debt's Rolling Jubilee project has so far raised over $500,000, which is enough to abolish in excess of $11 million worth of debt. The group purchased its first troubled assets, a block of medical debt, in December, and sent out notices to creditors letting them know it had been forgiven over the Christmas holidays.
Biafra has been outspoken in his support of the Occupy Wall Street movement, and has performed at numerous Occupy events, including a concert in New York City on September 16th, 2012 to celebrate the first anniversary of the occupation of Zuccotti Park. Jazz legend Marcus Shelby, folk singer Brian Belknap, and punk rocker Penelope Houston (of the San Francisco-based band the Avengers) will also be providing musical entertainment for tonight's event, which is organized by a recently formed Bay Area branch of Strike Debt.
Laughs will be supplied by Iron Comic creator Nato Green (SF Weekly's Best Comedian of 2010) and former venture capitalist turned stand up comedienne Dhaya Lakshminarayanan, among others. "You Are Not A Loan" will be webcast live starting at 7 p.m. this evening.