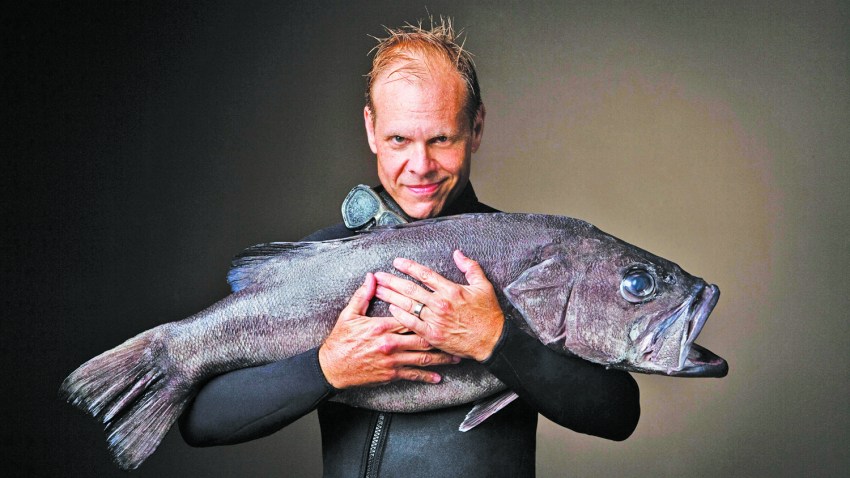 The following content is created in consultation with Monterey Bay Aquarium. It does not reflect the work or opinions of NBC BAY AREA's editorial staff. To learn more about Monterey Bay Aquarium, visit montereybayaquarium.org.
Eating sustainable seafood is the most important thing you can do to protect the health and future of our planet's oceans.
And now it's also the simplest. By joining the Monterey Bay Aquarium for their second annual Cooking for Solutions Make It Sustainable Weekend, you can learn how easy it is to live an ocean-friendly lifestyle. Taking place on October 3-4, the fun two-day event celebrates National Seafood Month with an array of family-friendly programs, sustainable cooking demos and tastings all hosted by celebrity chefs and food personalities like John Ash, Alton Brown, Sam Choy, William Dissen and Nathan Lyon.
But the fun isn't limited to daytime hours.
From 7-10 p.m. on Saturday, October 3, you can join Food Network personality, kitchen science expert and ocean advocate Alton Brown for an adults-only night of eating, drinking and dancing at the Aquarium. Renowned for his wit, curiosity and solid kitchen skills, Brown is also an avid scuba diver and a vocal supporter of sustainable seafood. In other words, the perfect host for this intimate event. In addition to speaking with Brown, guests can explore the aquarium's award-winning exhibits while enjoying craft beer, wine and sustainable bites; dance in the shadow of a whale in the Marine Mammal Gallery; or relax in The Hess Collection Wine Lounge.
Tickets for The Party are $90 for the general public and $75 for aquarium members. Those who want to start the evening early can join legendary Hawaiian chef Sam Choy, Blue Ribbon's TV personality Nathan Lyon, and recording artist Anjali World for The Prelude from 6-7 p.m. The lively cooking demonstration and conversation will feature wine from The Hess Collection, and also give you premium access to The Party. Tickets to The Prelude are $125 for the general public and $100 for aquarium members.
To learn more about the Monterey Bay Aquarium's Cooking for Solutions Make It Sustainable Weekend — from daytime cooking demos to kelp forest feedings — and how you can help Seafood Watch make a difference when it comes to the longevity of our oceans, click here.