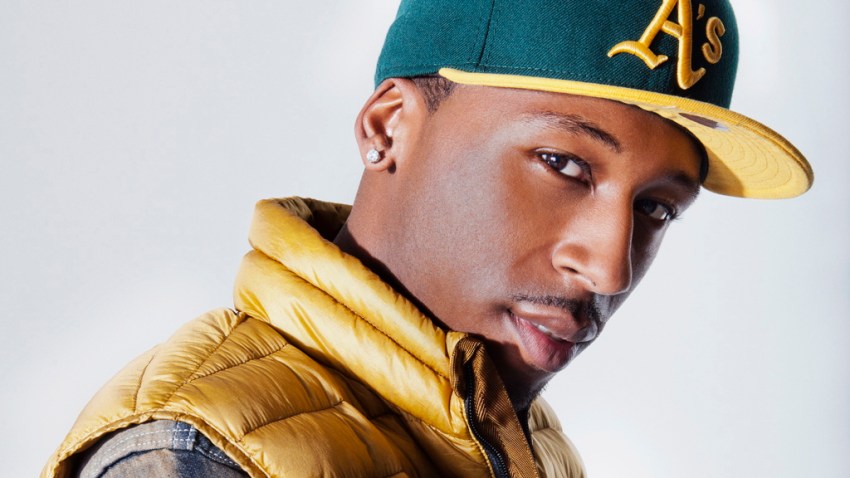 If you've listened to local urban radio stations such as 106.1 KMEL in the past four months then you've probably heard Jonn Hart's "Who Booty" on heavy rotation. The song personifies what the Oakland singer calls "R&Bay Slap," combining the hard, car-trunk-rattling bass "slaps" of local rap with the winsome melodies of contemporary R&B. More importantly, it makes him the first local R&B star to go national since Keyshia Cole in the mid-2000s.
Before "Who Booty," Hart was originally a member of the R&B boy band Tha Outfit, which scored a few popular online tracks such as "Like My Bass" before splitting in early 2012. Going solo, he quickly landed a deal with Epic Records. His debut single "Who Booty" quickly became a regional smash before cracking the national top 40 pop charts this month.
With a feathery voice and seductive-up delivery, he's clearly a vocalist in the Trey Songz tradition, but the undeniably localized flavor of "Who Booty" makes it more than just another sex-in-the-club jam. The original version includes a verse from rising Bay Area rap star Iamsu, while two remixes feature New York rapper French Montana and Vallejo legend E-40, respectively.
This month, Jonn Hart has been dropping songs in advance of his mixtape Heart 2 Hart, which is scheduled to drop on Valentine's Day. The latest, "Get It Girl," features L.A. rapper Problem and is streaming on SoundCloud.