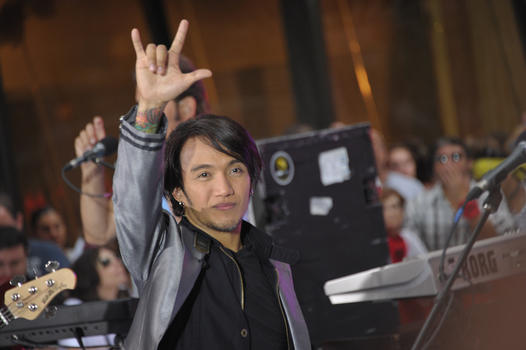 A double bill of classic Bay Area bands Journey and Tower of Power is the latest show announced for the concert series at America's Cup Pavilion, the 9,000-person capacity temporary venue on the San Francisco waterfront.
2013 marks the 45th year in business for the horn-driven Oakland funk phenomenon Tower of Power. The band is currently conducting a public search for a new lead singer as Larry Braggs, who has fronted ToP for 14 years, plans to go solo at the end of the year.
Journey was founded in San Francisco in 1973 and is celebrating 40 years of believing this year. The band's latter-day lead singer Arnel Pineda from Manila was profiled in a documentary released earlier this year; read our interview with Pineda here.
The show takes place on September 16. There will be a pre-sale of tickets on Live Nation tomorrow (July 18) from 10 a.m. to 10 p.m.; use the pre-sale code "fireworks." Tickets go on general sale at 10 a.m. on July 19.