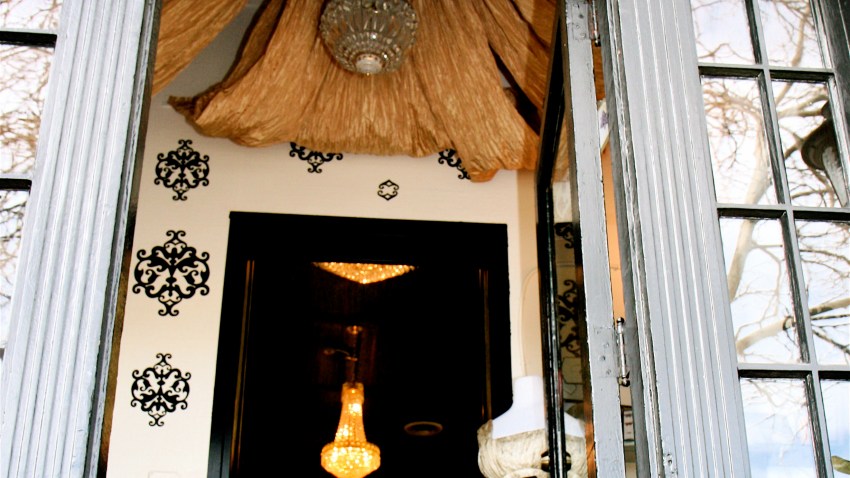 What do a former Methodist-Episcopal Church and a clothing store have in common? They are sharing in a piece of Saratoga's history. The address of 20490 Saratoga-Los Gatos Road has seen generations of change. The former church building (constructed in 1895) turned to a studio-gallery until 1939. The building served as headquarters for the Red Cross and Civil Defense during World War II. No joke.
Enough of the history lesson, let's get to Kitsch Couture!!
Fast forward to 2006 and Kitsch Couture boutique comes to town. Far from kitschy, and most certainly couture-y, this funky shabby chicly decorated boutique is filled with labels like Michael Stars, Free People, Kensie, and Hype alongside new lines we're excited to wear like Soia & Kyo, Clione, Trina Turk, and Mac & Jac.

The choice of everyday wear, like the MOTO Jeans, are what keeps the customers coming back, but sexy dresses for the school dance or gala are also found. Winter months are filled with choice coats and modern sweaters. To top off the eclectic shopping vibe, there is a giant bird cage in the middle of the store with five chirping parakeets. Oddly they fit right in with the rest of the décor.

Salomeh Zohouri is Kitsch Couture's owner extraordinaire. She saw a missed opportunity for the community and brought her stylish eye to the historic landmark. Salomeh and her staff are incredibly knowledgeable about brands and fit. She buys for her customer, occasionally taking orders for labels that are not carried. She believes that things we love and surround ourselves with determine our individual style and make each of us unique.

Kitsch Couture saves the urban fashionistas a trip to San Francisco and it gives a much needed fashion infusion to the sleepy town of Saratoga, CA. You will not find the typical cardigan here, no – we expect more from Kitsch Couture.
Corinne Phipps is the creator of Urban Darling, a wardrobe styling and closet auditing company