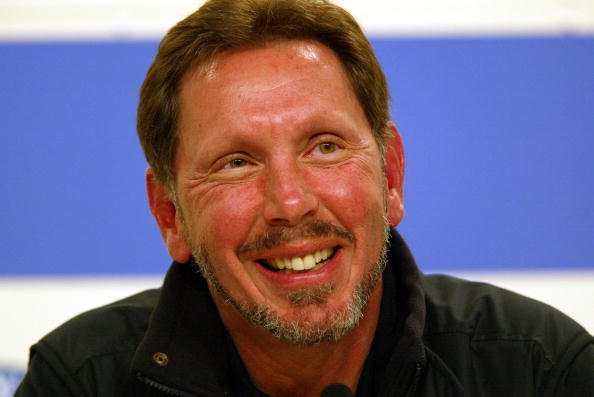 When you have the money (and influence) of Oracle Co-Founder and billionaire, Larry Ellison there really isn't much in this world that is off limits. That became extremely apparent this week when it was revealed that Ellison had bought the small Hawaiian island of Lanai, reports SFGate.
While the sale price was not disclosed, Ellison's new purchase includes luxury golf resorts, golf courses, and residential developments. Ellison scooped up the picturesque Hawaiian island (well, 98 percent of it) from a company owned by billionaire David Murdock.
From one billionaire to another, Lanai, which was originally host to tons of pineapple plantations, is still home to island residents who, according to SFGate, were a little baffled by the revelation that Ellison now owns their island home. One resident remarked, "It's kind of strange that in 2012, a medieval system of having one man own an island in the middle of the state, on which 3,000 people live, can still exist. It's very bizarre."
Bizarre, indeed, though not totally out of character with the Oracle co-founder's high end tastes. Just a few months ago, the software billionaire listed his Bay Area horse compound, which is said to have cost the techie $102 million to build.
With Ellison's new purchase of a luxury Hawaiian island, we can only imagine what else he'll scoop up in the future.
Copyright LXTVN - LXTV