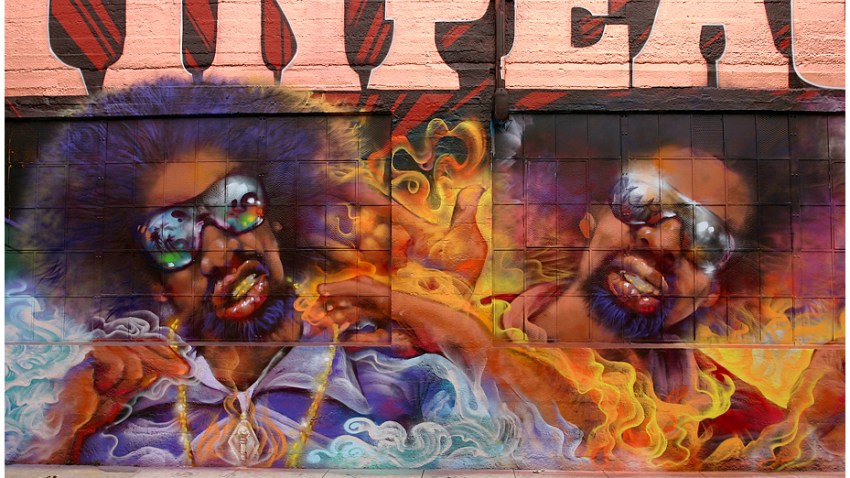 Late Vallejo rapper Mac Dre (Andre Hicks) would be 43 on July 5, an occasion his former colleagues and supporters will celebrate on June 29 at Mac Dre Day at Petaluma's Phoenix Theater.
Mac Dre's friends and collaborators Husalah, Mac Mall, and Mistah FAB headline the all-ages event. Admission ($25) is available via Ticketfly.
Hicks was fatally shot in Kansas City, MO in 2004 after a concert there; the case remains unsolved to this day. Despite the violent end to his life, he is remembered as a distinctly creative individual who brought relaxed and humorous moments to his music and, perhaps most critically, to dangerous hoods in need of relief.
His legacy has lived on through tributes such as this as well as posthumous releases and mentions in other artist's songs. His image has become iconic in Bay Area hip-hop, leading to a never-ending supply of merchandise including T-shirts, Halloween masks, energy drinks, bobbleheads, and sneakers.