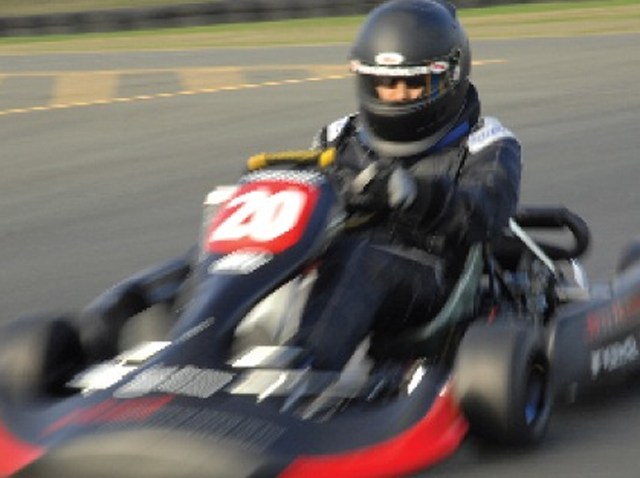 Remember how awesome Mario Kart was, and how funny Wario's laugh was, and how you used to totally crush the competition as Yoshi, and how hard it was to stay on Rainbow Road, and how you've never known the touch of woman?

The last one's on you, but in the meantime, play with the big boys at Jim Russell Karting School.

The little-known little bro of the Jim Russell Racing Driver's School, JRKS is any honest man-child's dream-come-true -- a state of the art, 16-turn, 3/4 mile track-cum-instructional facility exclusively dedicated to pretty damn extreme go-kart racing for drivers of all skill levels.

From novice to extreme power, there is room for everyone. Whip-wise, you're rockin' the JR Sprint Kart: a little 125cc, 28-horse beast that can corner like an F1 car and does 0-60 in under six seconds (Porsche Boxster fast) and hit 80 mph down the straights if you're doing it right, or 80 mph down the straights if you're doing it wrong.

First-timers start with "Techniques of Karting" (full suit, gloves, and helmet are provided), where lap after lap you'll increase your speed whilst picking up on the fundamentals of kart operation, driving techniques, line, and the benefits of at all costs avoiding upside down question marks.

Unfortunately, or luckily, passing is not allowed until the advanced karting course, which you can think of as second base, but that's probably not going to clear anything up.
Copyright Archive Sources