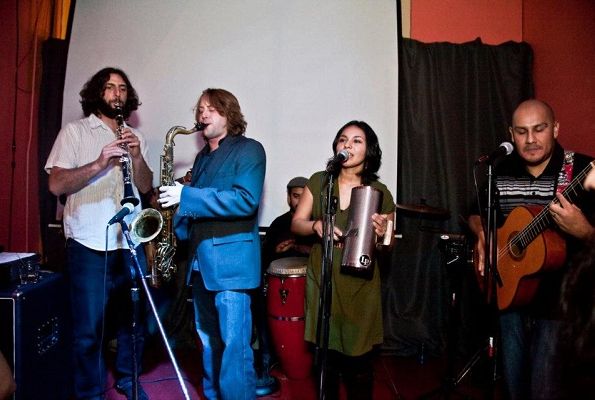 Oakland's La Misa Negra has yet to release a debut album but the group already attracting a legion of Bay Area fans for lively concerts.
The eight-piece band serves up an original concoction comprised of the rhythmic pulse of traditional Latin cumbia music and the fresh feel of new Californian funk with the assistance of lots of percussion, horns, and one particularly deep accordion. La Misa Negra's members hail from all over the world — lead singer Myriam "Mania" Ibarra is from Columbia, for example, while others hail from cities like Oaxaca, Buenos Aires, and San Jose. Ibarra's seemingly boundless energy is infectious. She's a natural-born performer as she whoops, hollers, and even pogos on stage; they don't call her Mania for nothing.
Catch La Misa Negra performing live in San Francisco August 12 at Sub-Mission and August 17 at Elbo Room.