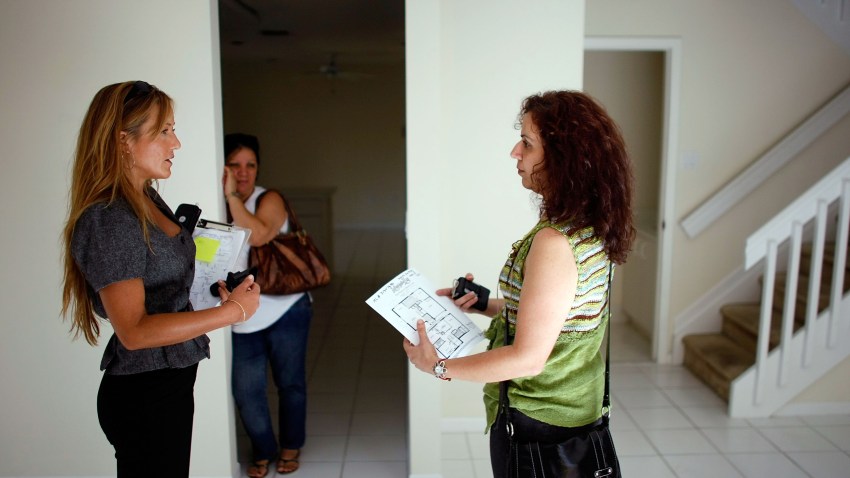 The following content is created in consultation with MLSListings, a full spectrum MLS service organization that provides industry leading MLS services and technology to real estate professionals in California. It does not reflect the work or opinions of NBC Bay Area's editorial staff. Learn more at mlslistings.com.
Whether you are buying or selling, the real estate transaction is a complicated process and there are a number of people involved who work together to make your deal happen. Some are obvious, like agents and brokers, but others operate behind the scenes to ensure that every resource is available to help you make the best decisions and protect your interests when it comes to your transaction. Here are several of the key players; understanding each person's role in the transaction process will help to make you a more informed buyer or seller.
Agent: Represents the buyer or seller throughout the transaction process. Manages the seller's listing (if applicable), negotiates contracts, and is responsible for ensuring that all documents, disclosures and procedures are properly followed, such as presenting all offers to the seller. Not all agents are REALTORS®; the REALTOR® designation is a mark of membership in the National Association of REALTORS® and its subsidiaries, with adherence to a Code of Ethics being the most significant distinction.
Broker: 'Owns' the listing through a contractual agreement with the seller. Brokers manage agents, and are ultimately accountable for the agent's responsibilities and liabilities, and help facilitate the work that the agent does. Brokers can also be agents. Additional education and expertise is required for a broker's license.
REALTOR® Associations: Provide professional development and training to, as well as advocacy on behalf of, REALTORS®. In the Bay Area, Associations also issue the lockboxes and keys to member agents.
Department of Real Estate: Ensures agents are licensed and adhere to the regulatory guidelines for real estate transactions that are designed to protect the interests of the buyer and seller. Any agent or broker must be licensed with the DRE and display their membership number on all identifying information.
Multiple Listing Service (MLS):
Provides the database and framework for listing information, enabling the sharing of listings from broker to broker, through a cooperative agreement with brokers and agents who are subscribers. Maintains the timeliness and accuracy of listing data, and ensures that agents, brokers and other subscribers adhere to MLS cooperative rules, and provides data syndication options. MLSs also provide technology-based business services to agents and brokers. The local MLS, MLSListings Inc, provides a public resource website for consumers with the most current listing data at
www.mlslistings.com
.