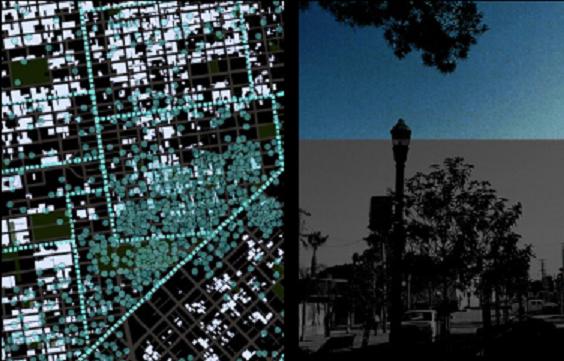 Is it really not just media hype? Is there truly some evidence that things really are changing on Mid-Market?
This weekend and next City Centered will hit the neighborhoods with public art and interactive games. The works will have a "locative" focus, with an emphasis on mapping and public interaction with the urban landscape.
The Gray Area Foundation for the Arts will be anchoring the programming. Some standouts include Insights, the Tenderloin, an interactive map installation at Market and Taylor showing this Sunday, 10 a.m. - 4 p.m., and Beyond Boundaries, a visual mapping collaboration that will be projected at Market and Taylor starting tomorrow.
This whole thing seems like a logical next step after Art in Storefronts took over so much real estate in Mid-Market last October.
And maybe it will sweeten the pot a little on that National Endowment for the Arts grant the San Francisco Arts Commission recently applied for to bring more arts programming to Mid-Market? Crossing our fingers.
Copyright CURBD