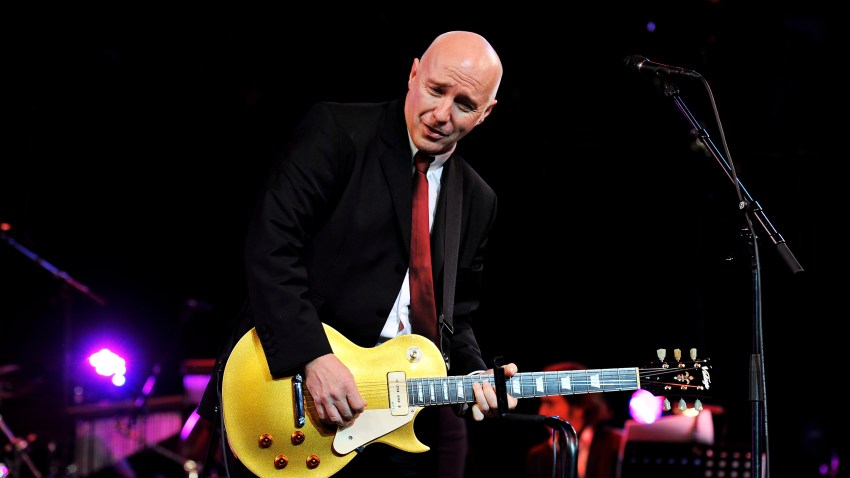 Midge Ure is currently on his first North American tour in over a decade, and will play the Red Devil Lounge in San Francisco on January 23. Ure's last jaunt across the U.S. was an all-acoustic one back in 2001.
Though Ure was a product of the '80s New Romantic era, he never overindulged in frilly shirts and his music always transcended such frippery. His breakthrough hit was the ultra stylish "Fade to Grey," which was a collaboration with quintessential club kid turned singer Steve Strange under the moniker Visage. Grasping a firm hold of the microphone, Ure went on to have a series of hits in Europe with the band Ultravox, the epic "Vienna" and the frenetic "Dancing With Tears in My Eyes" being the most memorable.
In America Ure is perhaps best known for his humanitarian efforts as the co-writer and producer of the 1984 Band Aid charity single "Do They Know It's Christmas?" and the co-organizer of the Live Aid and Live 8 concerts (with Bob Geldof of the Boomtown Rats). Though Ure's efforts to alleviate the plight of the starving in Africa forever raised the bar when it comes to altruism in the entertainment industry, his charitable endeavors perhaps ultimately helped derail his musical career, which ran out of steam in the latter part of the decade.
However, Ure has been riding the wave of a well-deserved revival in recent years. Ultravox reformed in 2009 and released a well-received album, Brilliant, in May 2012. The recording, which was the first by the classic Ultravox lineup in 28 years, debuted at number 21 in the UK charts. Though it failed to gain much traction on this side of the Atlantic, the lack of sales doesn't reflect the quality of the music but more the logistical failures of the current music industry. Fortunately, during the course of the live shows fans can expect to hear some cuts from Brilliant alongside the classics, plus some brand spanking new tracks from a forthcoming Midge Ure solo album.