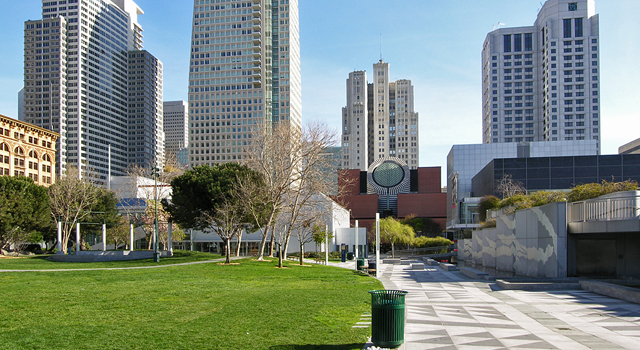 Following the much-celebrated (perhaps also much-bemoaned) death of the proposed Presidio art museum, Gap founder Don Fisher has found a home for his art after all: SFMOMA.
This, after fears were that he'd take his art to another city and San Francisco would lose out on his cultural treasures, some 1,100 pieces of contemporary art.
After all, that's more or less what proponents of the Contemporary Art Museum of the Presidio argued.
The addition of his collection to SFMOMA would, in the words of the Chron's art critic, put the museum "in the league of the Museum of Modern Art in New York and the Tate Modern in London." No small task there.
And now begins the task of expanding the museum, meaning permits, an environmental impact report, and design plans. Let the fun begin.
Copyright CURBS