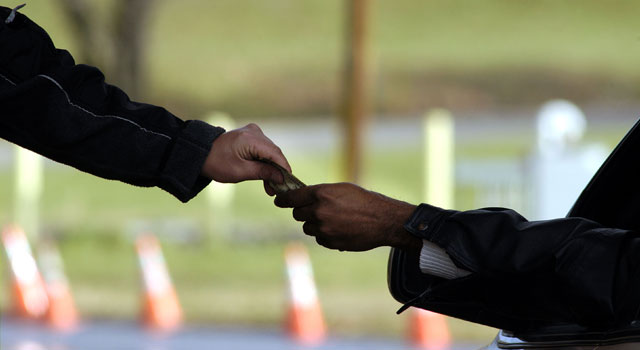 The turn of the calendar page means tens of thousands of drivers in the Bay Area have to pay up. Starting Thursday, Bay Area bridge toll hikes become a reality. Most drivers will need an extra buck to get from here to there across a Bay Area waterway and the carpool freebie is over.
Along with the hit you are going to take in your pocketbook, you could also face delays due to drivers who haven't received the message and need a little extra second or two to scrounge for more money.

Tolls go up $1 for most, but the complexity of the toll hike gets really tricky on the Bay Bridge which will begin something called congestion pricing.

Drivers crossing between 5 a.m. and 10 a.m. and 3 p.m. to 7 p.m. on weekdays will pay $6 while those traveling outside those hours will pay $4. Weekend tolls will be $5 all day. The turn of the clock could lead to speeding vehicles who are trying to make it before the clock strikes 12. Or on the other side, drivers may try to slow down and wait for the discount time to arrive.

Another big change is that the freebie for vehicles carrying more than one person comse to an end. July 1 marks the introduction of a new $2.50 carpool toll. Carpool vehicles must use a designated carpool lane and they can't use cash. Drivers must use a FasTrak pass.

We knew it was coming, but that isn't going to stop the annoyance.

If you drive something larger than a car, it gets even more expensive -- and confusing. Truckers will see a 300 percent fee increase. This fee also affects recreational boaters and RV users because the change will treat them the same as commercial truckers. The hike plan is based on the number of axles per vehicle and would double the price for boaters and RVers towing their rigs over bridges -- from the current $11.25 to $25.

All the changes are sure to trigger longer commutes and at least a few temper tantrums. NBC Bay Area traffic anchor Mike Inouye will track them all and share the good ones during the morning shows on NBC Bay Area.

With more than a quarter of a million people passing over the San Francisco Bay each day, it's easy to add up the money the state will be making on the increase.
Copyright AP - Associated Press