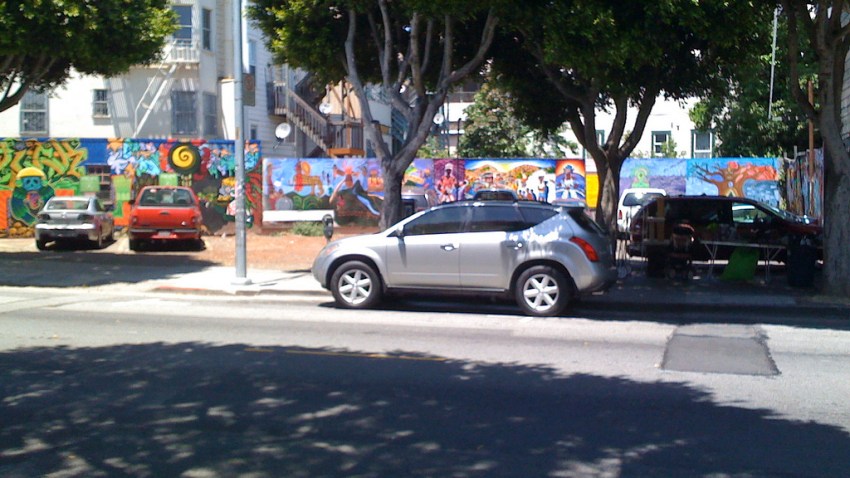 Congestion in Noe Valley is threatening to kill a Pavement to Parks trial plaza at Noe and 24th, but the traffic problem apparently isn't enough to kill other proposals in the area.
Namely the lifting of a moratorium on restaurants along 24th street — it was back in January that the San Francisco Chronicle reported on a proposal to lift a cap on restaurants on 24th so they could go up to some unlimited number, provided that each new restaurant specially obtain permission from the Planning Commission.
Tuesday, the SF Examiner says that a Board of Supes committee has unanimously voted in favor of lifting said cap, which could ultimately turn the street into "restaurant row" and worsen congestion (say opponents!), but could also fill in some of the street's empty storefronts and bring in more vitality (say advocates!). The legislation goes to the full Board of Supes now, and may be voted on as early as next week.
· Noe Valley may see more eateries [SF Examiner]
· Noe Valley's 24th Wants to Undo Its Cap on Restaurants [Curbed SF]
Copyright EATRS