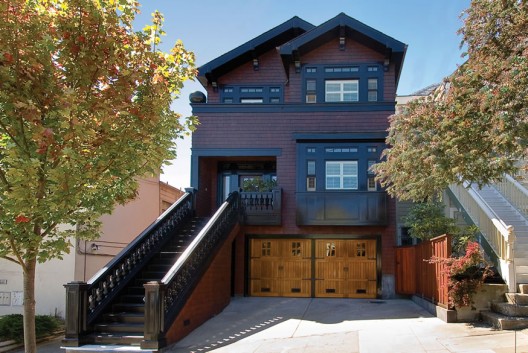 San Francisco
mechanic winning
Community Action Marin's raffle of a $2 million Larkspur house
, the
Yerba Buena Center for the Arts
is hitting their second annual Dream House Raffle.
Last year, they raffleed off of their Inner Sunset "dream house," valued at $2.4 million, resulted in the winner going home with $1.8 million in cash, leaving the YBCA with raffle gold and the house's owner with another shot at the MLS.
This year, we travel to Noe Valley for a "glorious" 4-bed, 3.5-bath house with a "completely self-contained" 1-bed, 1-bath apartment, noted by SocketSite to be 815 Alvarado St.
The house is valued at $3 million, while the walkaway prize is $1.5 million in cash. It's generally not too hard to guess which way the winner goes. Anyway, more stuff of dreams at the YBCA's site — dream away!
· San Francisco Dream House Raffle [Website]
· Spoiler Alert: The 2010 "San Francisco Dream House" Is... [SocketSite]
· PriceChopped to $2.1 Million, Raffle House Returns! [Curbed SF]
Copyright CURBS