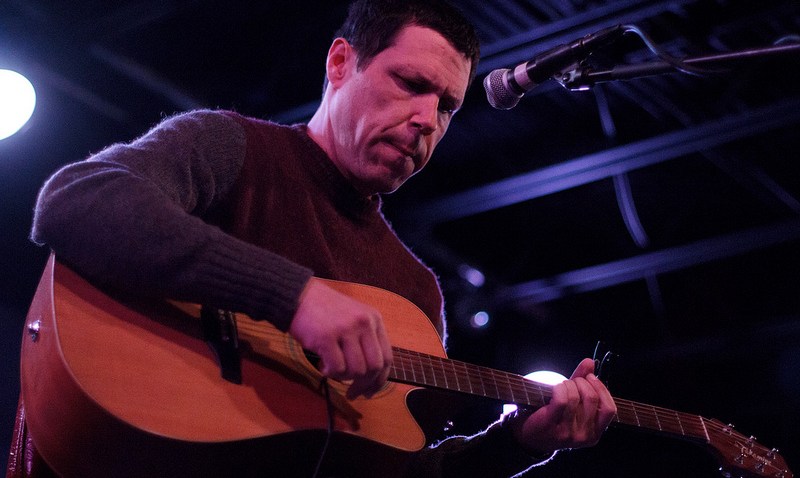 Noise
Pop
has added 15 more DJs, artists and bands to the 2013 festival lineup, which (as we
previously reported
) includes Amon Tobin, Jason Lytle and Rogue Wave. At the top of the list of
new additions
is atmospheric folk rocker
Damien Jurado
, who released his 10th studio album
Maraqopa
last year. Jurado will play a show on March 1 at
The Chapel
.
Also worth checking out is lo-fi electronic composer and producer Marcel Everett, who performs under a name that makes Scrabble fans yearn for more high-value letters and the ability to play proper nouns,
XXYYXX
(which would be worth a whopping 132 points were it to be played horizontally from the bottom left corner of the board!). He'll be paired with the blissful chillwave sounds of
Teen Daze
, who'll be dropping a DJ set. This experimental double feature can be experienced on February 28 at the
DNA Lounge
.
The other additions to the
Noise
Pop
bill are Paul Basic, SuperVision, Caspian, Native, Wax Idols, Ceremony, Kacey Johansing, SISU, The Yellow Dogs, R. Stevie Moore, and Plateaus.
The fiercely independent music and arts festival, which has been going strong since 1993, takes place at numerous venues around San Francisco and runs from February 26-March 3. Noise Pop shows are on sale individually, but a season pass is highly recommended.