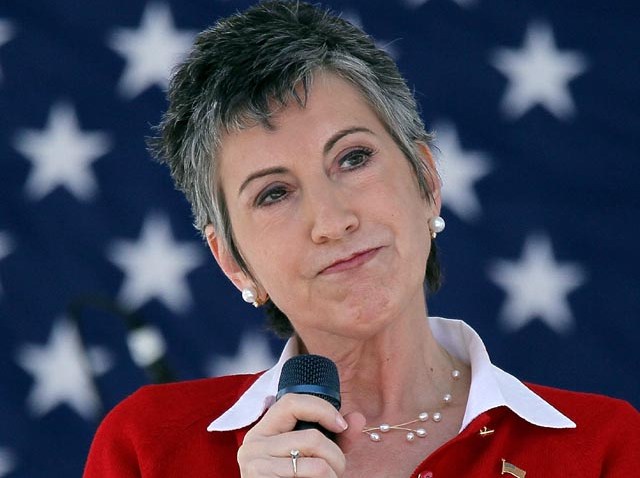 Carly Fiorina is getting schooled by California teachers.
Earlier this year, Fiorina opposed Barack Obama's jobs bill, calling it "disgraceful." But the bill is estimated to have saved nearly 2,000 education jobs in the Bay Area alone.
Now, parents and educators are fighting back against Fiorina's stance. At a rally this week, they expressed concern about the effect that Fiorina would have on schools if she won the election. Based on her track record, the state might see heavy job cuts and offshoring, as happened at Hewlett Packard under Fiorina's leadership. She was eventually fired from that job.
Even with the lifeline provided by the jobs bill, local schools still face major challenges. The school district faces a deficit of over $100 million. Parents in one community had to raise over $300,000 in the last year in order to stem cutbacks, but not every neighborhood can afford such generous fundraising.
Fiorina has said that she wants to run the government like a business -- an odd position to take, considering the number of businesses that have failed recently or were only saved thanks to government bailouts.
With the election less than a month away, Fiorina and Barbara Boxer are in a statistical dead heat.
Copyright FREEL - NBC Local Media