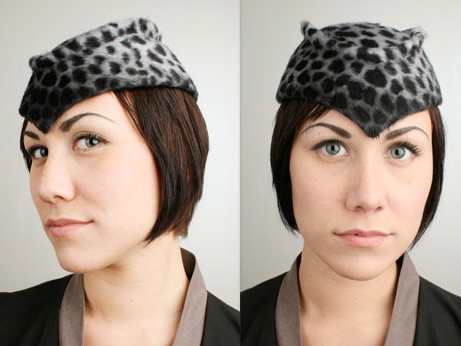 DON THIS TOPPER: An eye-catching cap is always in style and the petite models are in fashion this season. Try the leopard print Fairy Military Cocktail Hat by Jasmin Zorlu. The hat's widow's peak is kind of like the heart pasties in this year's Emmanuel Ungaro, except it's -- well, better.
FLOWER POWER: LovEvolution was very modern and electronic, but it had that free hippie spirit channeled from the 60s. This Moca Purse reminds me of that mood - the classic flowers fused with modern color and print.

TODAY'S TRADITION: Fall items are pouring in at Villains, like the Neil jacket by Orthodox. There may not be a million and one holidays to celebrate, but the fit and color of this piece are enough to make you a believer.