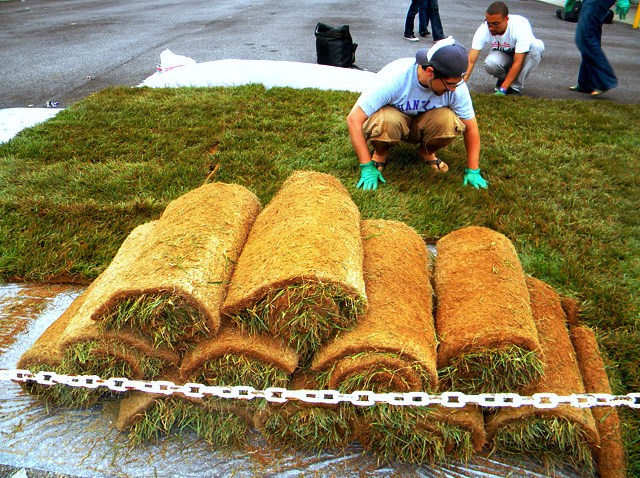 Break out the lawn furniture! Park(ing) Day in the City is here again.

Once a year, the event converts asphalt into parks for recreational use, taking what was once a parking spot and turning it into a tiny pocket of green. The transformations begin Friday morning and will last all day.

Organizers say, "the mission of PARK(ing) Day is to call attention to the need for more urban open space, to generate critical debate around how public space is created and allocated, and to improve the quality of urban human habitat … at least until the meter runs out!"

We're sure that the motorists searching for a space will be only too happy to "generate critical debate." But let 'em grumble: they're in a cushy seat in a climate-controlled room where no physical exertion is required, so you'll have to excuse bicyclists, pedestrians, and transit riders for not feeling particularly sympathetic to car-owners' laments.

The Tenderloin will be getting what may be its first parklet this year, on Hyde Street near O'Farrell, and treats will be served.

Since its inception in 2005, the event has grown to encompass dozens of cities -- check out the map to find one close to you. Then just sit back, take a deep breath, and relax. Or, wait, don't take a deep breath -- a new study shows that air pollution from trucks kills thousands of people a year.
Copyright FREEL - NBC Local Media