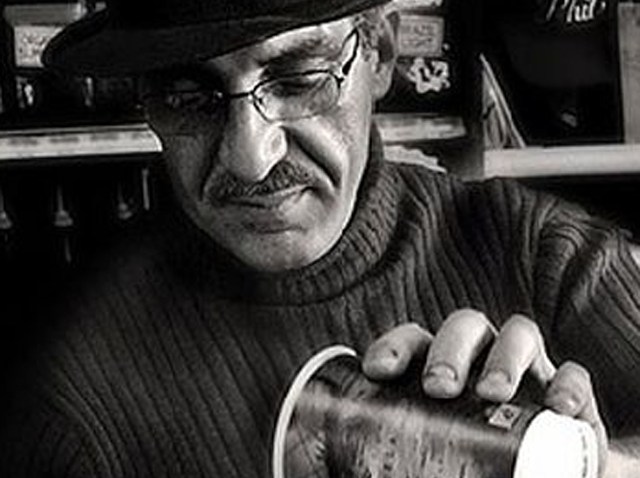 Philz Coffee has a cult following for asking each customer exactly how he or she wants a cup of coffee.

Since first opening, the coffee shop opened by Phil Jabber and his son Jacob opened their first shop they have expanded into seven locations, including both the East Bay and the South Bay.

Now Phil Jabber is looking to his audience to see what he should do with another piece of art: a mural he had done in 2001 at his store on 24th and Folsom streets in San Francisco.

Mission Loc@l was curios about the painting that depicts an astronaut looking techie pushing a shopping cart full of computer monitors through a colorful street swarmed by eagles and scantily-clad people.

Jabber told the blog he covered the mural with a billboard years ago but now he is wondering what he should do with it. He is debating whether to have the artists tweak the dot-com era piece to fit into a Twitter age world.

But he is also weighing what his caffeine sipping customers think. Jabber is open to ideas and taking them. If you have an opinion of what you would like to look at while sipping your favorite brew at Philz, stop by Mission Loc@l and let them know.