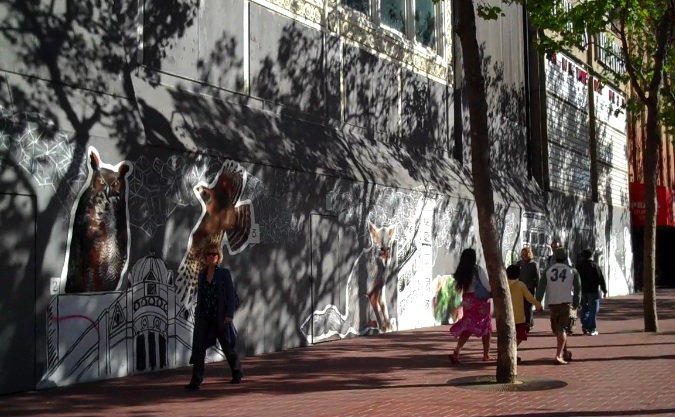 The agenda for this week's meeting of the Planning Commission is posted, and there are a few items of interest -- most notably the proposed City Place development at 935-965 Market, otherwise known as a key section of the forlorn, dirty, dangerous and much-discussed "Mid-Market" stretch of Market Street . It's worth re-reading guest editor Susie Cagle's impassioned post on San Francisco's exasperating habit of letting the perfect be the enemy of the good in development issues.
The long, gaseous debate over Mid-Market is the poster child for her argument.

Also up: a project for the Castro's "hole in the ground" at the intersection of 16th, Noe and Market Streets. The five-story 2299 Market project would fill the long-vacant lot (a fire destroyed the last occupant, a church, in 1981!!!) with 18 units of housing and ground floor retail.
Please God, just don't let it be another Starbucks!
· July 8, 2010 Planning Commission Agenda [SF Gov]
· T-Minus Two Days and Counting [Socketsite]
· My Mid-Market Madness [Curbed SF]
· 2299 Market as Proposed, Opposed, and Recommended by Planning [Socketsite]
· Five-Story Project at Market, Noe and 16th Moving Forward Now? [Curbed SF]
Copyright CURBS