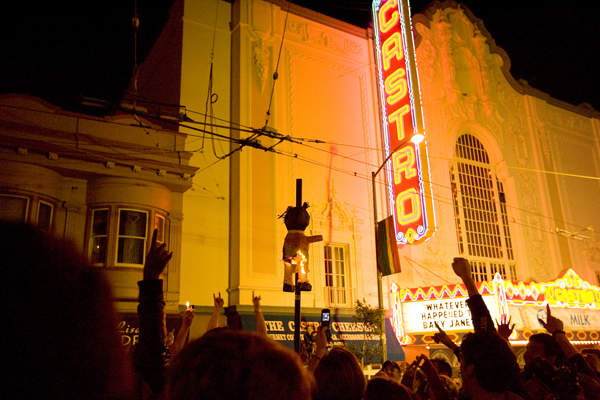 Not everyone is in favor of The Randy Rooster.

Plans to open up a high-end gentleman's club in San Francisco's Castro -- in other words, a strip club for men, staffed by men -- have upset some residents of the "gayborhood," according to the San Francisco Chronicle.

The club, which would go into retail space at the corners of Castro and Market streets formerly occupied by a clothing store, is a "gay gentleman's supper and burlesque club," the newspaper reported. Patrons would sup and dine, and admire men "stripping down to thongs," according to the joint's would-be operator.

Food would be local and sustainable -- of course -- and some of the proceeds would go to charities, the owners say. But there's still a backlash.

According to the newspaper, owners have already spent $7.7 million to buy the building and will spend another $6 million to buy the club, which would be like "the Abbey in West Hollywood," the newspaper reported.

Some neighbors aren't happy, and others aren't quite yet sure what the club will be like and are reserving judgment.
Copyright FREEL - NBC Local Media