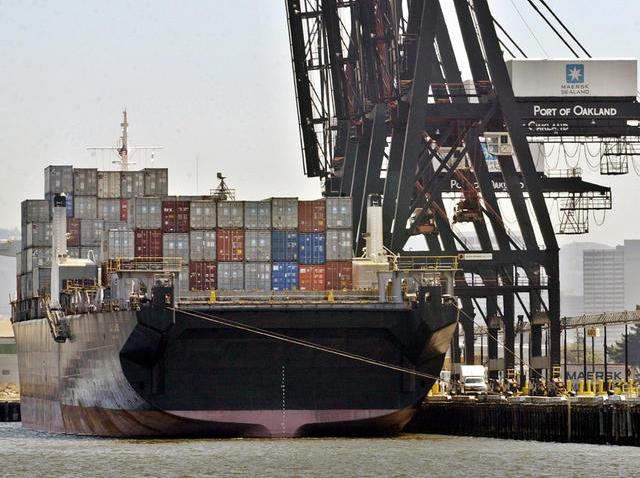 Oh no! The Port of Oakland is getting an opportunity to reduce emissions and clean up East Bay air! This is terrible!

That's according to an angry editorial in a trucking industry trade publication. Clean air is too expensive, say its enemies, who claim that proposed environmental regulations could drive up to 40 percent of the business to elsewhere on the continent. (Good luck sending cargo ships to Nebraska.)

But a sort-of compromise seems to have been reached: $22 million in federal subsidies to truckers who want to green-up their trucks.

Instead of making truckers shoulder the full burden, the Bay Area Air Quality Management District is making grants available -- up to $50,000 per vehicle -- to install new filters. (So far, nobody has explained to our satisfaction how it could cost $50,000 to install a filter.)

Hurry up, though -- after January 1, 2010, old dirty trucks will be barred from entering the port.
Copyright CURBS