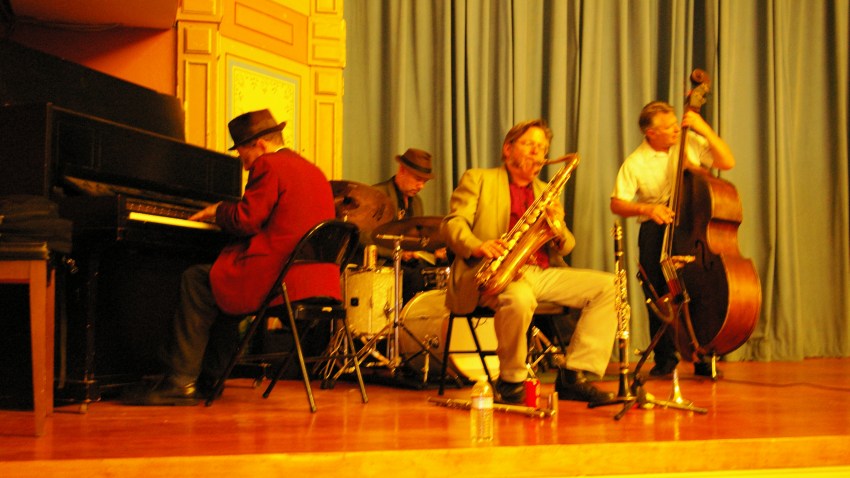 Ralph Carney is a joker. He's a denizin of the bay area avant garde music scene and he's famous for his role in the backline for wild man Tom Waits. So when he told me his new band is "serious jazz," not one, but both of my eyebrows went up. The band's moniker, Ralph Carney's Serious Jass Project also gave me reason to blink.
It turns out the music is serious - a seriously good listening. "We're playing obscure Duke Ellington tunes from the 30's," says Carney. "I got a few box sets a couple of years ago and I thought, wow, this would be cool stuff."
The group's set consists of "honkers and screamers, jump blues, and some tender ballads from yesteryear." Local singer Karina Beneke sits in for a few songs.
This will be an unusual chance to see Carney at a world class place and even more unusual is the opportunity to catch him fronting his own band. "I get to play this stuff at dives but this is a great place with an amazing piano," says Carney.
Ralph Carney's concluding comment, "This could possibly take us to other places... like Fremont or all the Planet Hollywoods across the globe, even Europe!"
Ralph Carney's Serious Jass Project appears at Yoshi's San Francisco Tuesday September 8. Tickets: $10 in advance, $14 at the door.
Robert Wellington is an NBC Bay Area staff photojournalist who likes "the crazy music."