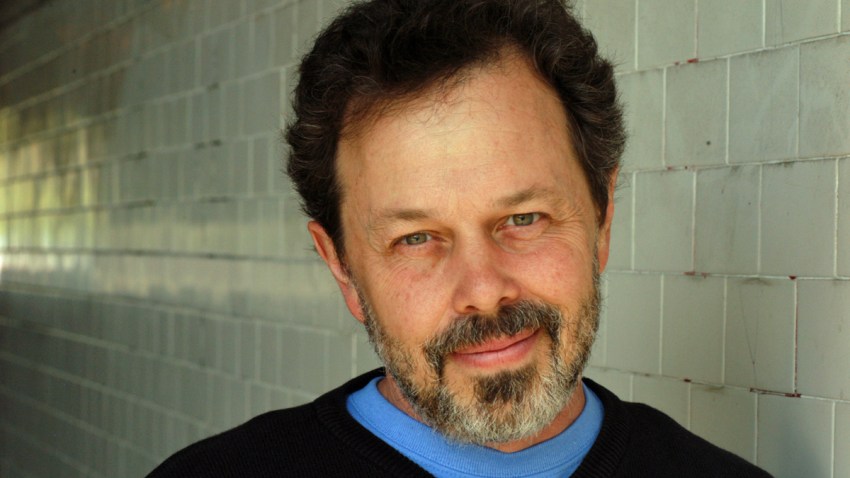 Was a 1984 film with themes of bullying, coming out and universal acceptance truly ahead of its time? Keep that question in mind when you realize said film is "Revenge of the Nerds."
"That's what I love about it. There was a message of inclusion and tolerance and anti-bigotry," said Curtis Amstrong, who played Dudley "Booger" Dawson in not only the original but also the three "Nerds" sequels.
Armstrong will join his cast mates, Timothy Busfield, Robert Carradine, Andrew Cassese, Julia Montgomery, Larry B. Scott and Brian Tochi, for a screening of the film and Q&A with The Nerdist's Chris Hardwick at 8:30 p.m. on Sat., Feb. 8, at the Castro Theatre. It's part of SF Sketchfest, which concludes its 13th edition this weekend.
"Revenge of the Nerds" may be best remembered for things like the nerds versus the jocks; Carradine's and Anthony Edwards' inhale-heavy nerd guffaws; Booger's "wonder joints;" and lots and lots of female nudity. But, beneath all the titillation was an amazing cast, endearing characters and a message of hope, capped with Queen's "We Are the Champions" at the finale.
People wear their geek and nerd cred as badges of honor these days. In fact, Armstrong and Carradine host a TBS show called "King of the Nerds" that contestants clamor to be on. But in 1984, not so much.
"At the time, if you were a nerd, you were closeted. That's what the movie was about," Armstrong said. "There are things throughout intended as metaphors: the burning cross on the lawn, coming out to your classmates as nerds, and the idea of a black fraternity taking in this mob of misfits, who didn't belong, obviously, in a black fraternity. There are messages all the way through it.
"In addition to all the bare breasts and nose-picking, there's actually some stuff in there that means something." Armstrong credits the progressiveness of the story to the filmmakers and even some cast who came up in the '60s—Carradine and he were 30 years old already when they made the movie, even though they were playing college freshmen.
Aside from the aforementioned cast who are celebrating the film in SF, "Nerds" featured Bernie Casey, James Cromwell, John Goodman and Ted McGinley in co-starring roles. Armstrong said the script as given to the actors wasn't so great, but director, Jeff Kanew, encouraged bonding among the cast and lots of improvising, which is where the characters were fleshed out.
"Booger didn't really exist on the page," Armstrong said. "He wasn't a nerd really. That made me think he was somebody who went his own way and happened to have bad hygiene. He was unable to pick up social cues like 'Don't belch or pick your nose in front of people.'
"I think the reason he's there, aside from the broad comedy element, is to show that the nerds don't blink when it comes to him. They take him in like they would anyone else. No one even says, 'Are you sure we should have this guy in the house? He's carrying drugs. He's disgusting.' No one ever questions it. It's just, 'He's here. We have to take care of him.'"
The climax of "Revenge of the Nerds" sees the Tri-Lam nerds fraternity versus the football team Alpha Betas in a winner-takes-all Olympic-style games. Just don't expect Armstrong to be able to recreate his triumphant burp from the stage of the Castro Theatre.
"Everybody asks me to do it, but, A, I can't belch on cue, and, B, it isn't even a belch," Armstrong said. "It's actually the sound of a camel having an orgasm, which no one believes but Busfield will be there, and he can swear to it. He was in the room when they were mixing the movie. They couldn't find anyone to do the kind of belch they wanted. So they started looking through animal noises, and that's what they found."
Visit www.sfsketchfest.com for more information on the "Revenge of the Nerds" 30th anniversary event.


Corey Andrew has been interviewing comedians and writing about comedy for the last decade and a half. He recently published the book, "Laugh Lines: Conversations with Comedians." Corey was a writer and performer with Midwest sketch troupe, The NonProphets, before moving to the Bay Area with his family several years ago. If you have ideas for future columns about comedy, you can send them to coreywrites@yahoo.com or follow him at twitter.com/coreyshame.