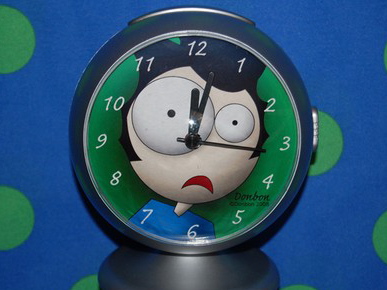 I'M LATE I'M LATE!: Hopefully you won't be anymore with this one of a kind Crazy Eye Clock by San Jose designer Donbon. If this wide-eyed cartoon doesn't wake you, I can't imagine what would.
OH-BI-HAVE: The Kimono Blouse from Dema mixes polka dots and stripes in the most positively graphic way.
CALLING ALL MODS: Head to Mingle for a blocky but delicate Large Brushed Squared Linked Bracelet. Bring on the bangs!