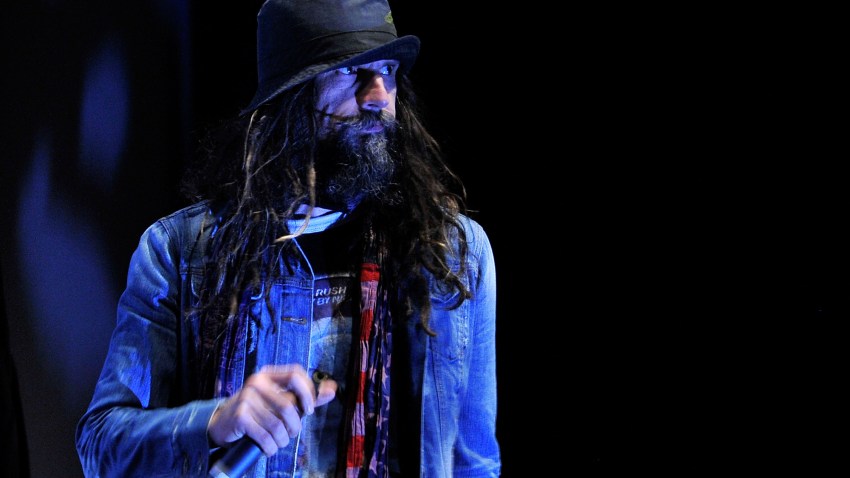 The weird and wonderful spirit of rock star-cum-filmmaker Rob Zombie is set to manifest in two major ways this April. The former White Zombie frontman is scheduled to release his fifth solo studio album, entitled Venomous Rat Regeneration Vendor, on April 23. His new horror flick, Lords of Salem, will hit theaters in major cities including San Francisco four days before on April 19.
Written and directed by Zombie, the Lords of Salem riffs on the mythology and folklore surrounding the infamous witch trials in Essex County, Massachusetts. It stars Zombie's wife Sheri Moon in the lead role and tells the story of a local radio DJ who raises the wrong kind of spirits after giving airplay to a record she mysteriously receives in an old wooden crate.
After being held on a short leash during his tenure writing and directing two Halloween films, Zombie demanded, and got, full creative control for his latest cinematic endeavor. It's therefore a slower paced, more atmospheric and suspenseful piece, which is all the better for being a truer reflection of Zombie's spine-chilling visions. However, though he's scored previous films, he chose not to handle the composing duties for this one himself.
"I had John 5, who's the guitar player in my band, do the music, which was as good as me doing it myself in the sense that we work together so closely," says Zombie. "We've been playing music together for eight years non-stop, so it was just the easiest thing in the world."
Wanting to break away from the current trend for over-digitized, effects-driven films, Zombie deliberately gave the Lords of Salem an analog, lo-fi, retro vibe. To this end, though mostly featuring John 5's original score, the climax of Lords of Salem plays out to the Velvet Underground's "All Tomorrow's Parties" to great effect.
"I want this movie to feel like this song feels," says Zombie, who considers the 1967 Lou Reed-penned track to be one of the greatest records ever made. "And it's not because of the lyrics," he continues. "It's the lyrics and the sound. It's a really crackly, old sounding record. It sounds phenomenal in a certain way, but it doesn't really sound sonically good. For me it just summed [the movie] up."