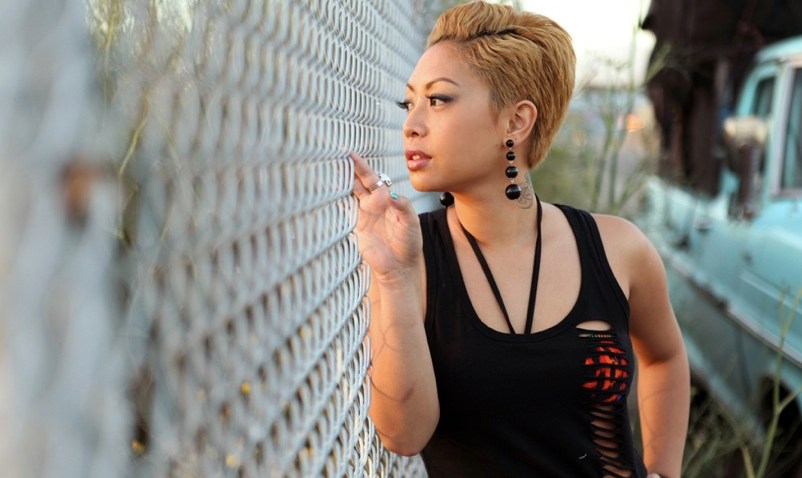 Bay Area rapper Rocky Rivera will celebrate the release of the new album Gangster of Love with a party and live performance at the New Parish in Oakland on November 21.
If you're unfamiliar with Rivera, you may be surprised to know that this tough rapper is also a mother, activist, and journalist named Krishtine de Leon. Her big break in writing came when she won a contributing editor role at Rolling Stone via an MTV reality show that aired six years ago, but she's since found a wider and more vital outlet for her skills.
In an interview with Hard Knock Radio, she explains that her journalistic mind and integrity lives on in her music. She also speaks about the negative realities of local gentrification; originally from San Francisco, she now lives in Oakland, a victim of her own city's insanely rising housing prices.
Get a taste of Gangster of Love via the video for the single "No Love" below: