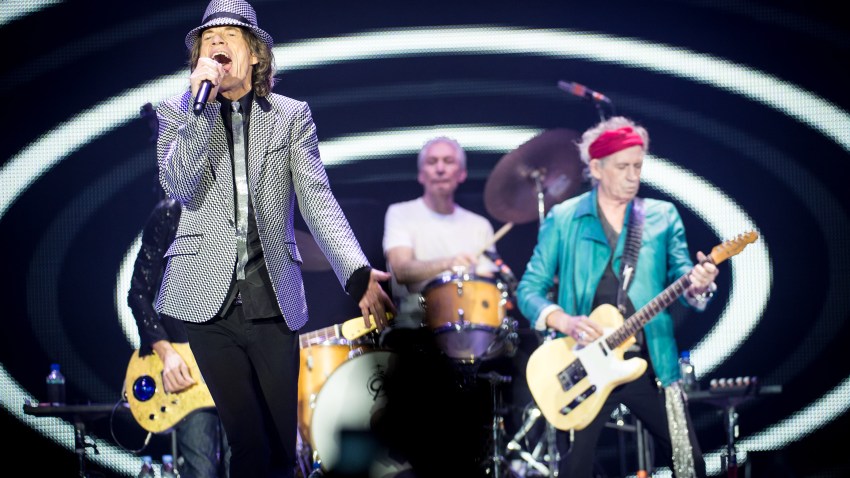 Concert promoter AEG Live today announced the Rolling Stones' "50 And Counting Tour," stopping in the Bay Area at Oakland's Oracle Arena on May 5 and San Jose's HP Pavilion on May 8.
A legendary band that knows how to perform and give a visually and sonically appealing show to tens of thousands, Mick Jagger and crew will perform on a stage designed to look like the band's iconic lips logo, complete with sprawling tongue and enhanced with video screens and special effects.
Ticket prices are steep to say the least. The cheapest ticket from the Oakland show is $171.75 with a top ticket price listed at $665.8, according to the ticketmaster website. San Jose tickets start at $168 with the best seats going for $623.
The ticketmaster website makes it appear that there are only two ticket prices available.
Guitarist Mick Taylor, who played with the Stones from 1969-74, is set to join the tour as a special guest.
The setlist will focus on classics, though will incorporate some rarities and cover songs.
The last album came out in 2005, which leaves some fans speculating that some new material could creep into the show.
Tickets for both dates go on sale at 10 a.m. on April 8 at RollingStones.com, but there's a pre-sale on April 5 for Citicard members.
The band will also return to London's Hyde Park on July 6, almost 44 years to the day of their first show at the Royal Park.