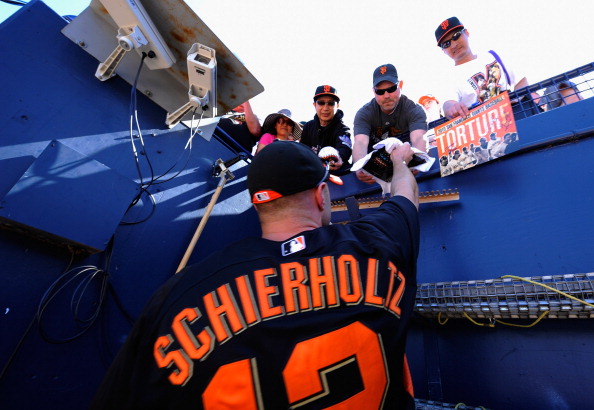 There has been great debate in recent weeks about what the World Champions will do once their outfield is healthy again. Now, it appears some valuable depth may be traded.
Reports indicate that the Giants are letting teams know that Nate Schierholtz is available for a trade. It's likely the 27-year-old will lose his roster spot anyways once Andres Torres returns from his Achilles injury within the next week or so.
Schierholtz brings a solid glove and laser arm to the outfield, but is hitting just .226 on the year despite that monster homerun into the third deck at Coors Field.
Pat Burrell and Aaron Rowand are off to good starts and with Cody Ross now healthy, there's just no room for a guy who struggles tremendously against right-handed pitching.
Schierholtz has been with the Giants since 2007. Stay tuned as he could be part of a deal that might land the Giants a shortstop.