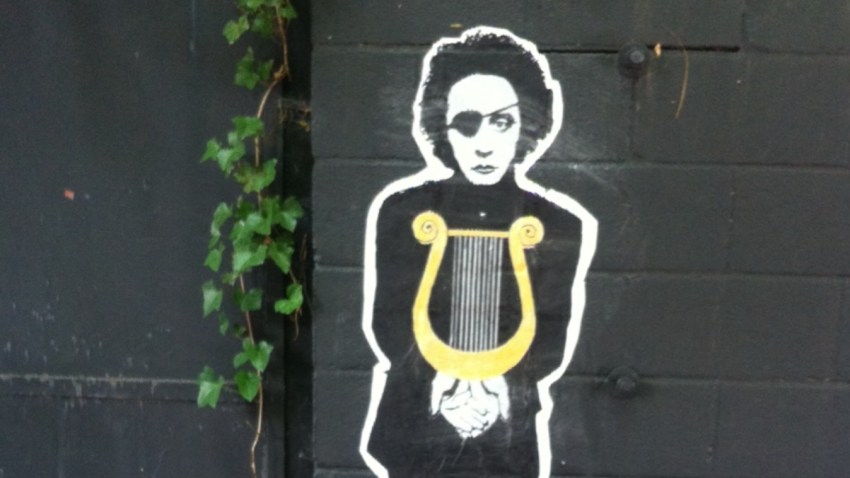 Scott "Hardkiss" Freidel, the late producer and DJ who spent his most significant musical years in San Francisco, passed away more than a year ago, but his memory is currently being kept alive in the streets.
Getting Up With Scott is a new Tumblr that documents sightings of Scott Hardkiss stickers and street art. Some are a simple portrait, others have him imagined as an angel with wings and a harp. Right now, the meme is making moves in Brooklyn, but maybe someone on the West Coast will get some inspiration. (Not that we're endorsing that or anything.)
Scott Hardkiss' musical legacy lives on, without question. His brothers in music, Robbie and Gavin Hardkiss, still reside in the Bay Area and released a long-awaited new full-length called 1991 earlier this year. The album features material that they began together before his untimely passing in March 2013. Read The City's tribute to Scott Hardkiss for more reflections on this sadly missed artist.