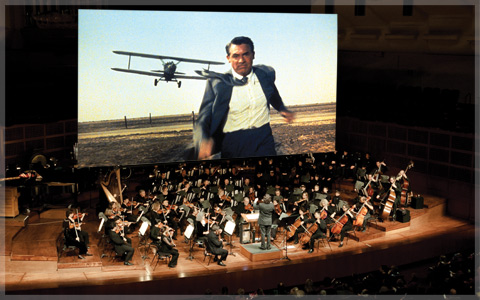 The best of the wonderfully thrilling and tense music that soundtracks the best films of Alfred Hitchcock will come alive through the San Francisco Symphony with a film and live performance of Greatest Hits on November 2 at Davies Symphony Hall.
Conducted by Joshua Gersen, the orchestra will perform sonic excerpts from Hitchcock classics To Catch a Thief, Strangers on a Train, Dial M for Murder, and North By Northwest. No sign of the stabby sounding strings from Psycho, then.
There are limited seats available ($79-113) and can be purchased from the symphony site. After the Hitchcock performance, the San Francisco Symphony will take on more film nights in 2014, including A Night at the Oscars (February 15), City Lights (April 12), and Fantasia (May 31).