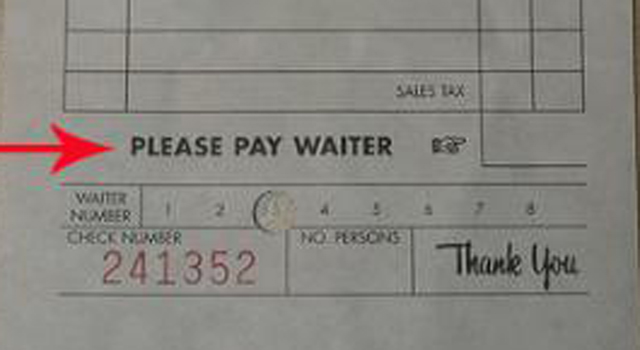 In addition to paradoxically declaring that it supports health care but not paying for it, the latest twist in the Golden Gate Restaurant Association's ongoing struggle to fight the Healthy SF mandate is that the group might consider dropping its lawsuit—which the Supreme Court may or may not even consider—if the city would enact a tip credit policy. From the Chron:
California is one of seven states that prohibit a tip credit, requiring that waiters earn the same minimum wage as everybody else ... San Francisco, which has its own $9.79 minimum wage, could legally decide to reduce waiters' pay to the state minimum wage of $8 without breaking California's no-tip-credit law.
In other words, anyone who gets a tip would conceivably make lower than the city's minimum wage. Westlye goes on to compare the plights of a full-time cook that earns $15 an hour ($31,000 a year) with that of a waiter often makes $30 an hour with tips ($62,000 a year) ... with the curious upshot being that the waiter should be earning crap money too?
Copyright EATRS