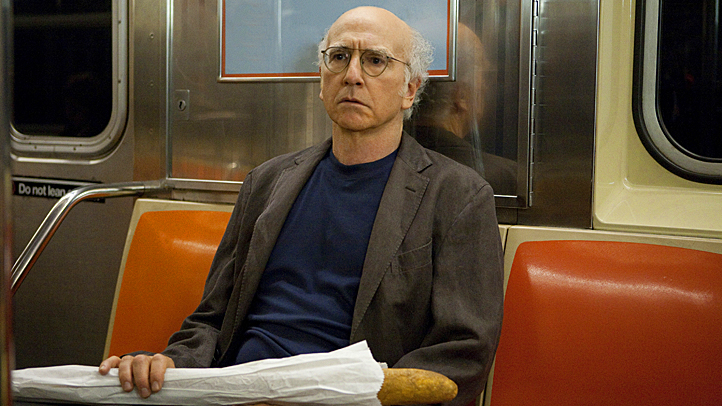 Can you describe your life in six words? Larry David, creator of Curb Your Enthusiasm did: "I should have had the chicken."

Try it yourself Feb. 4 at a live show at the Elbo Room in San Francisco of the wildly popular Six-Word Memoir project: Oy! Only Six? Why Not More? Six-Word Memoirs on Jewish Life. The show and the book behind it capture the complexity, humor, conflict and passion about the Jewish experience today -- six words at a time.

"Found Jewish princess. Goodbye succulent pork."

"Family spends meals discussing other meals."
"Nobody told my hormones I'm Orthodox."
"Bar Mitzvah video used as blackmail."
"Everything with us a question, why?"


Show MC'd by Larry Smith, creator of the Six-Word Memoir project. Featuring: Wise Sons Deli owner Leo Beckerman with six word complaints at a Jewish deli, comedian Aurora Simcovich, musician Aaron Glass, writer Josh Healey, designer extraordinaire and singer Rebecca Bortman, poet Dyanna Loeb, and modern day storyteller Aviva Frank. Happy hour with DJ Choice.

Doors at 6 p.m. Show at 7:30 p.m. at the Elbo Room, 647 Valencia Street.
$5 in advance, $10 at the door. To buy tickets, click here.


Free drink for the first 50 Event Brite ticket holders in the door.

The show will include an interactive opportunity for the audience members to create their own Six-Word Memoirs.

The program is made possible by the SF Jewish Community Federation's IGI Committee and was created for and by young adults with help of steering a committee including Rebecca Siegel of the Oshman Family JCC Palo Alto.
Created by Reboot and SMITH Magazine and co-sponsored by SFJCF's Young Adult Division (YAD) and the Young Adult Community at Congregation Emanu-El. In collaboration of community partnership with The Contemporaries at the Contemporary Jewish Museum.