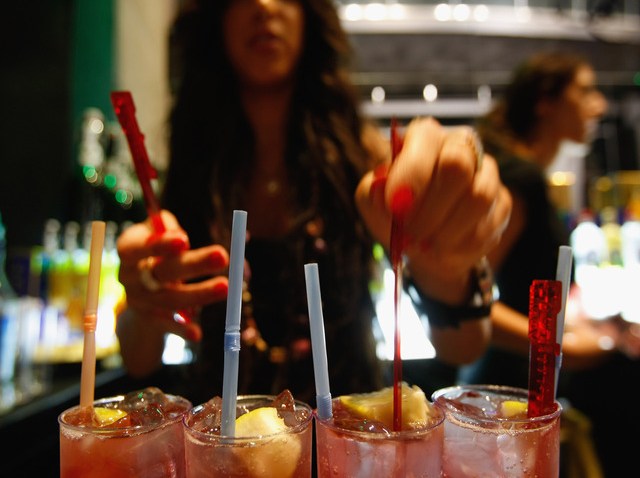 While your Friday night routine of picture-menu Chinese followed by serene toileting is clearly the tops, what if you suddenly discovered you could stop for a drink between the two? Find out, with Zoodango.
Just relaunched as a slickly powerful geosearch tool on the web that unearths all manner of nightlife, dining, and recreational venues, Zood incongruously began as a "social networking site for young professionals."

That was before its CEO impetuously went on "The Apprentice" and unintentionally sabotaged it with too much exposure before it was ready, and got himself fired (from the television show).

To use the reinvented site, enter a zip or specific venue, and an interactive map will sprout icons for all nearby proprietors-of-fun, along with information like parking situations in the area, price range, and more.

Refine your search with "advanced filters," which include more than 100 clickable boxes, everything from "Bowling Alley," to adventurous food (Cambodian), to adventurouser food (British).

To inform discovery, Zood gives each spot a "community score" out of 10, averaged from six popular city guide sites. But even more potentially useful is a "personalized score" you can switch to, which is algorithmically based on your interactions with Zood.

Zood's also got a meet-up planner you can use to survey friends' tastes and suggest potential destinations for them to vote on -- shattering your serenity when you discover how much your friends like your toilet.
Copyright Archive Sources