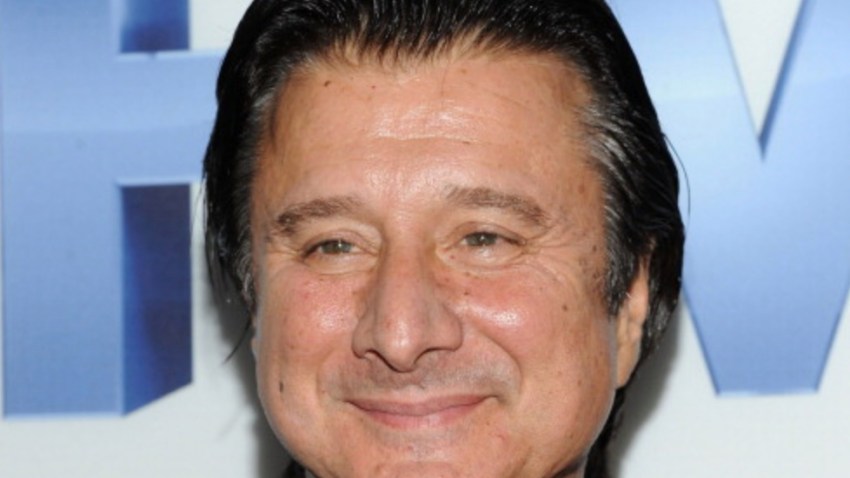 At last week's Guitar Center Drum-Off in Los Angeles, former Journey lead singer Steve Perry expressed that he'd like to get back together with his old bandmates after 16 years apart, reports Classic Rock Magazine.
"Bands are the most amazing things," Perry said in a red carpet interview with Artisan News. "The older I get, the more I do realize how important what we had all together and how it worked [was]."
"We're trying," he replied when asked about working with former colleague Neal Schon, with whom he is said to have a difficult relationship. "It's tough, and I can only do so much."
Of course, Journey has a current lead singer named Arnel Pineda, who inspired a 2013 documentary called Don't Stop Believin'; read our interview with him. Classic Rock points out the Schon has said that the band could be open to working with both vocalists.
Watch the clip with Perry below: